New Edition 5.2 Has Landed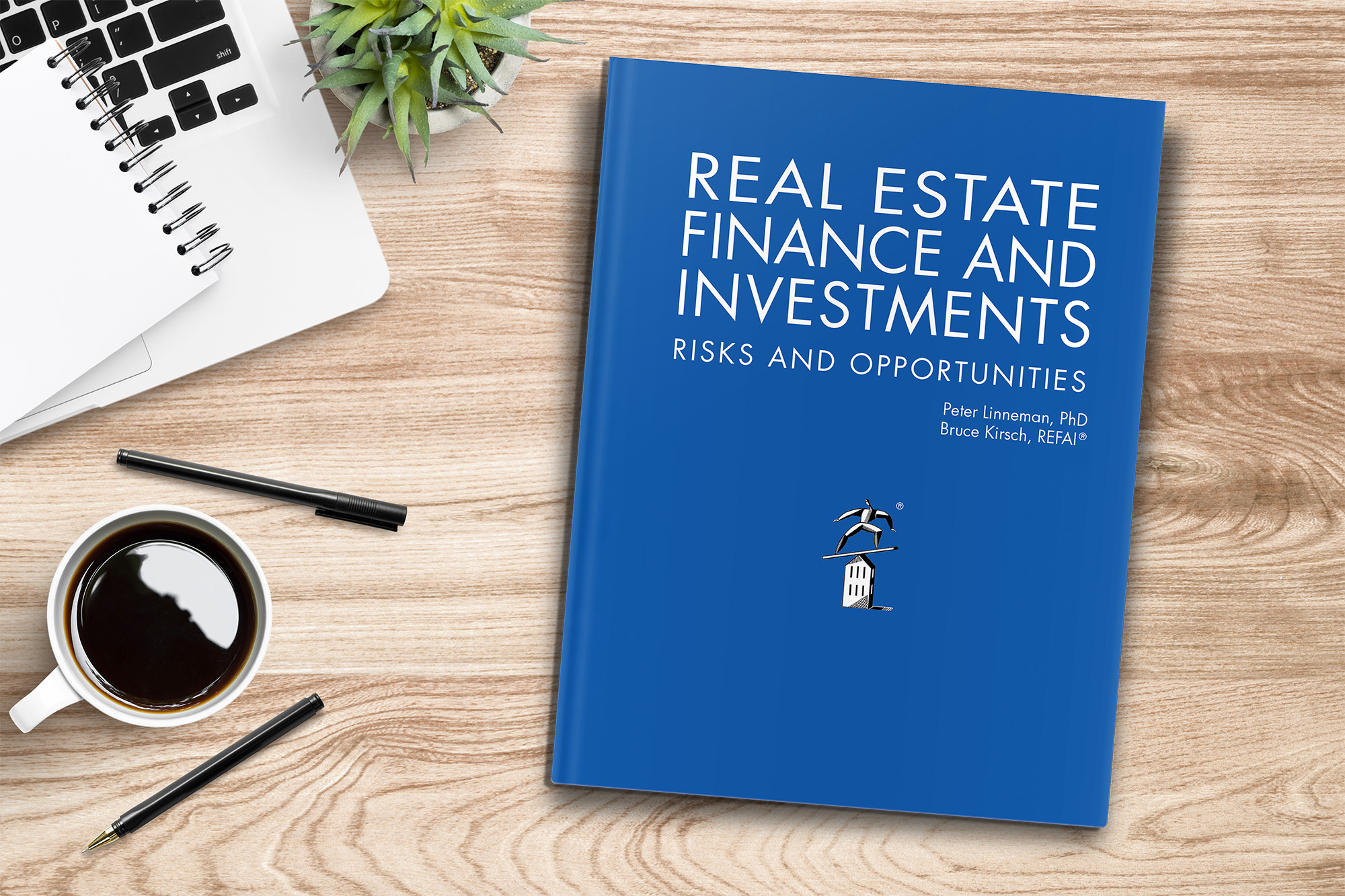 What's New In Edition 5.2
Pandemic-related commentary on market impact
An expanded Key Terms glossary, accessible by Amazon's Alexa app FOR ADOPTING FACULTY
Consolidated Course Notes and Figures slides sets
Expanded Prerequisites slide sets
200 new chapter and quiz questions with answers.
Are you real estate faculty?
Edition 5.2 of "The Blue Bible of Real Estate" Has Landed.
What's New In Edition 5.2
Pandemic-related commentary on market impact
An expanded Key Terms glossary, accessible by Amazon's Alexa app FOR ADOPTING FACULTY
Consolidated Course Notes and Figures slides sets
Expanded Prerequisites slide sets
200 new chapter and quiz questions with answers.
Are you real estate faculty?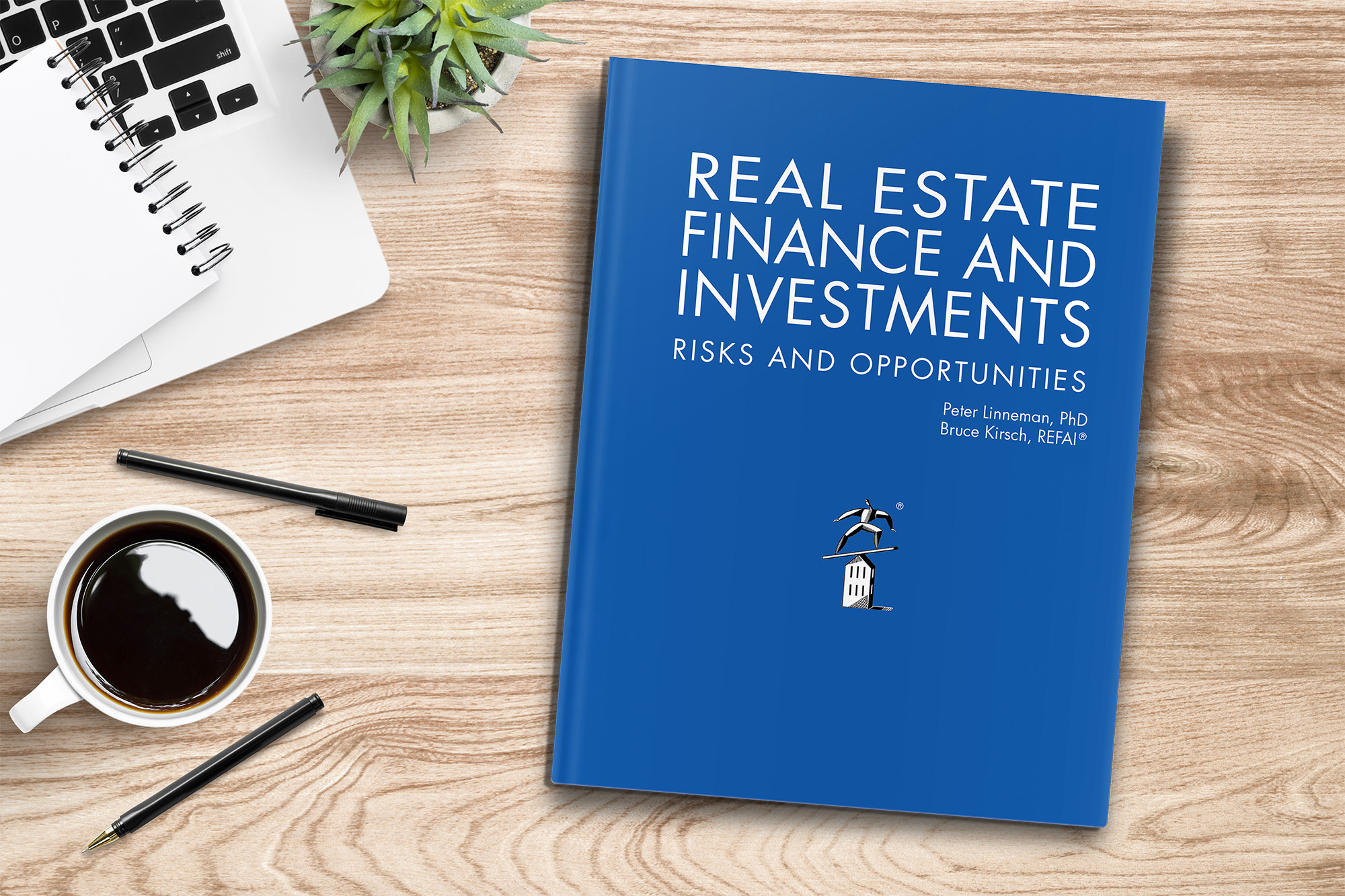 ACTIVELY USED IN THE INDUSTRY …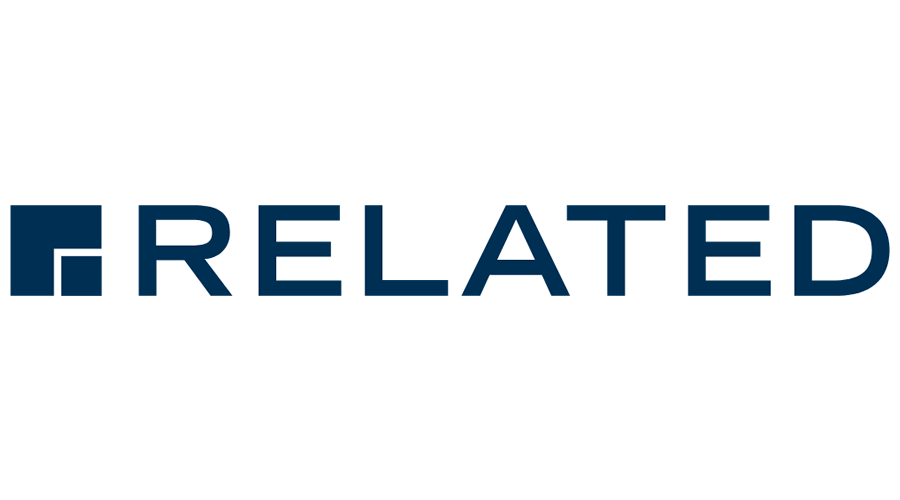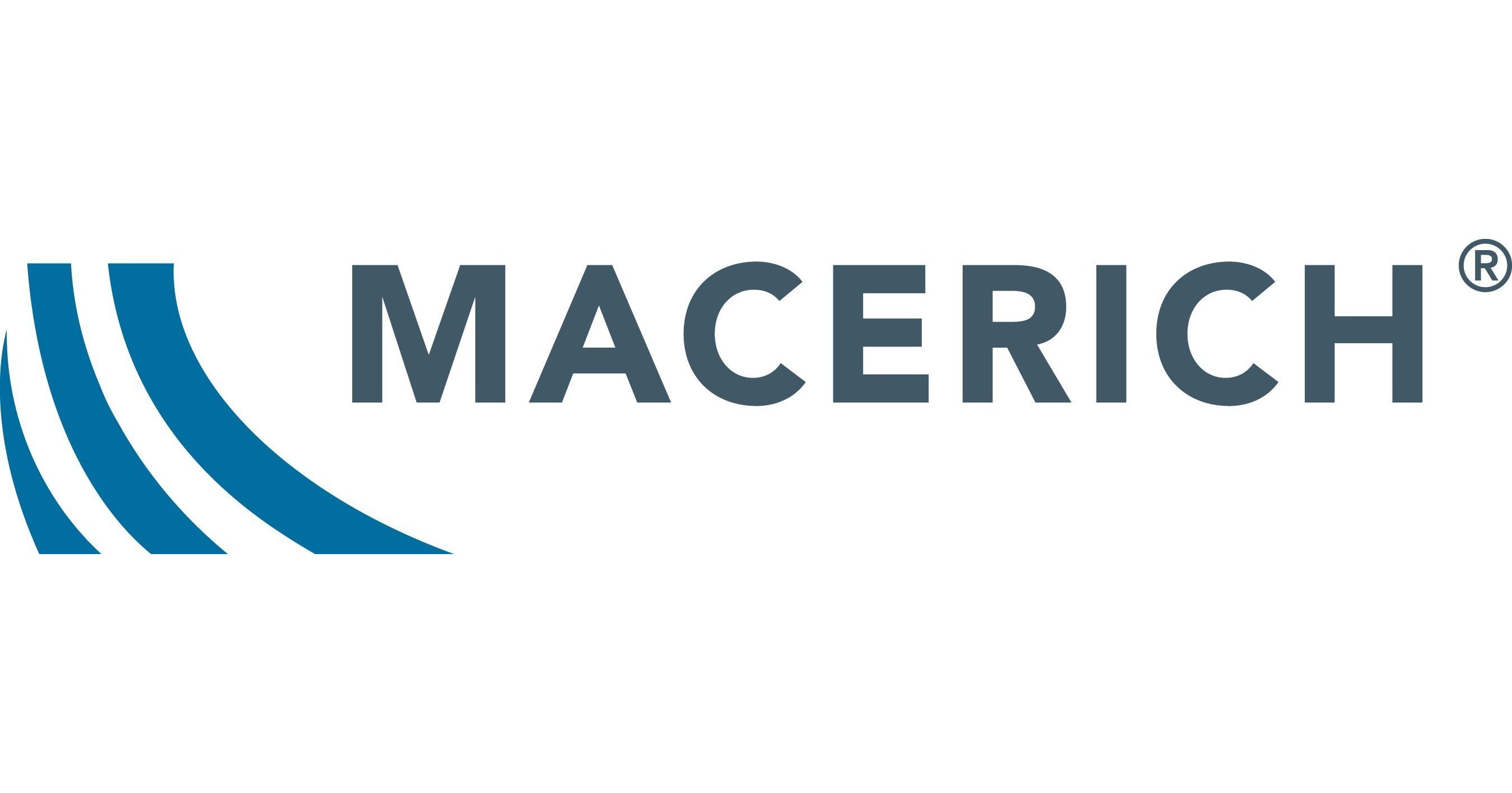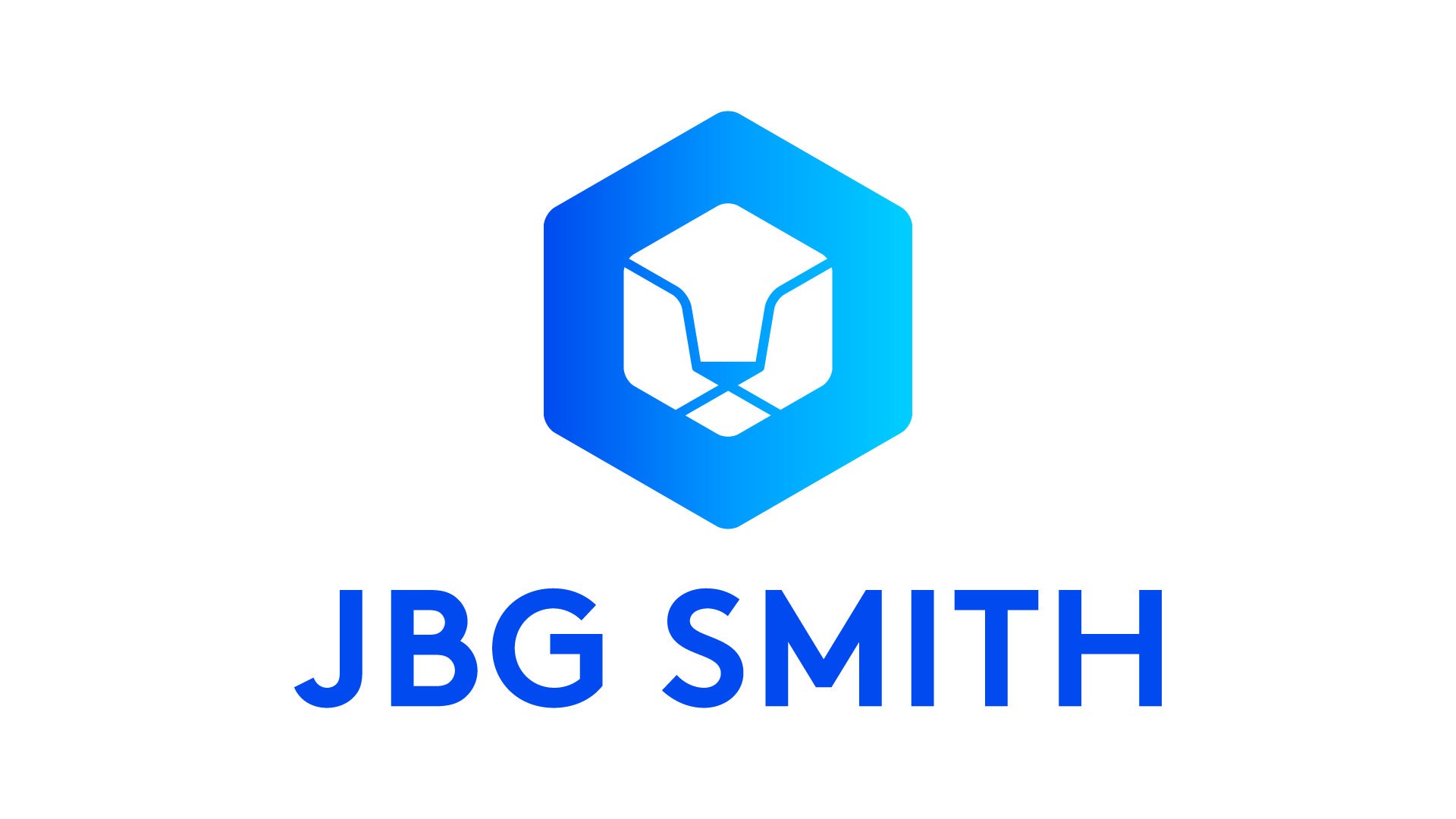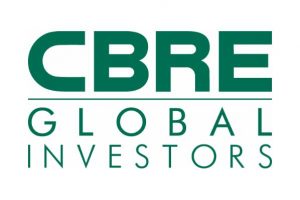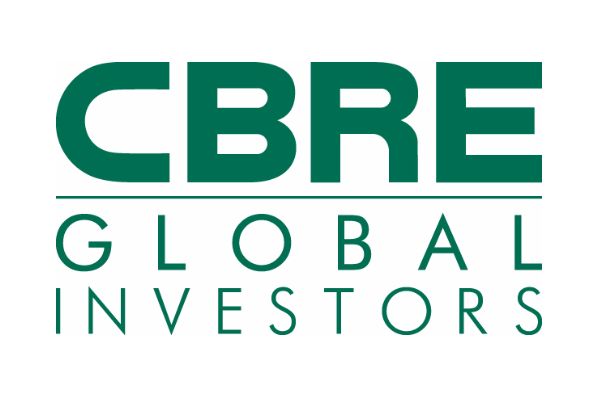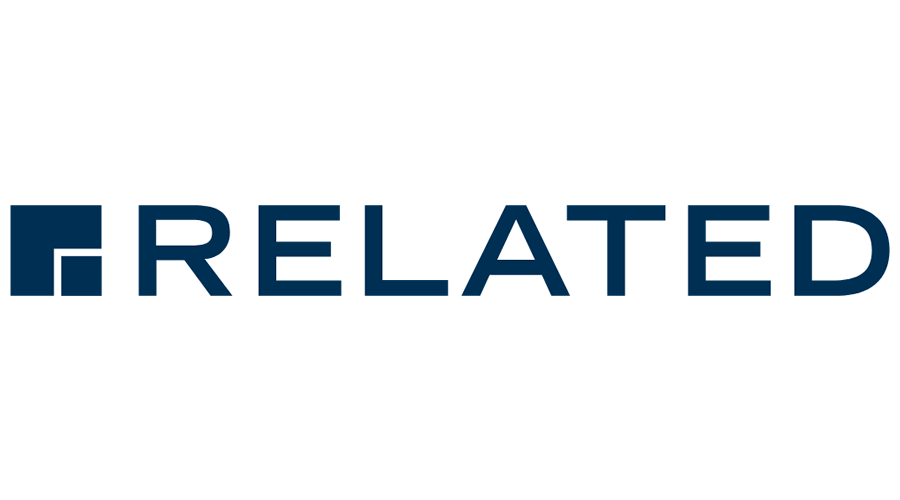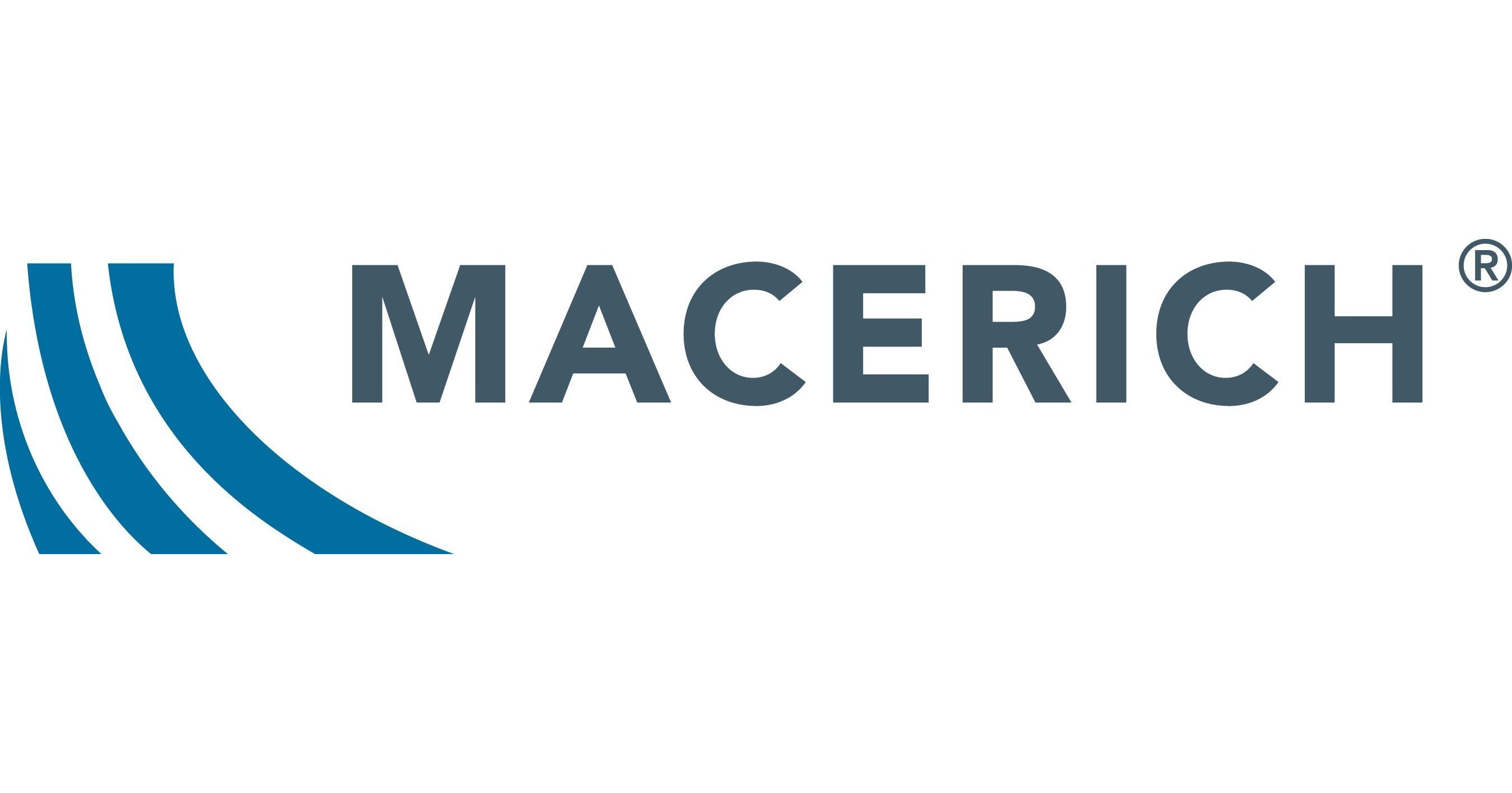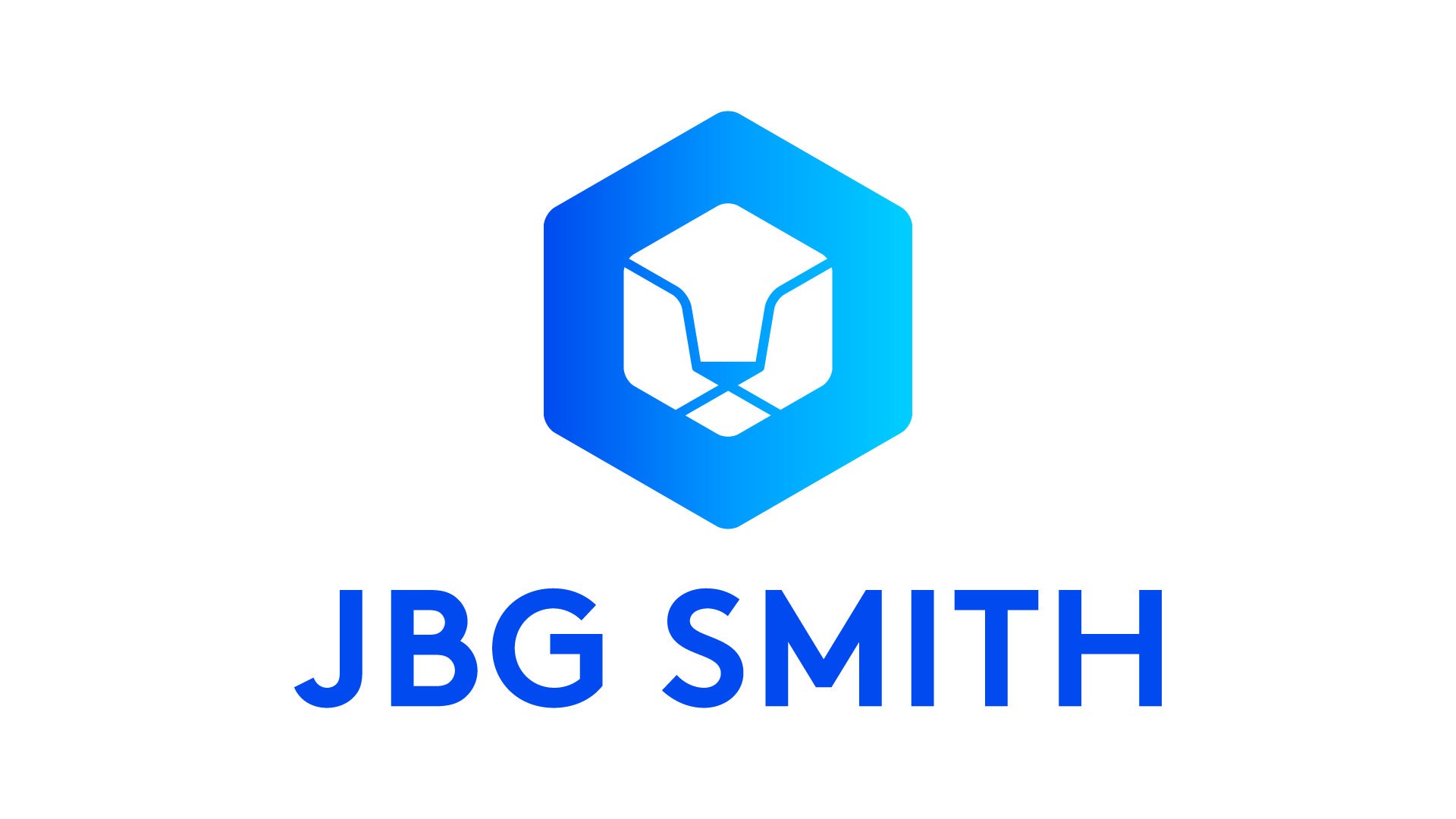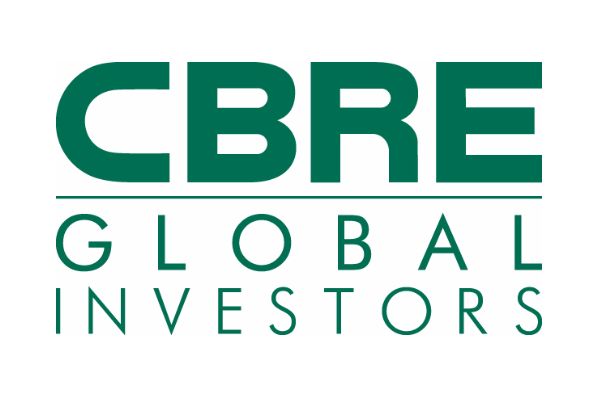 … AND CHOSEN BY FACULTY AT 125 COLLEGES AND UNIVERSITIES, INCLUDING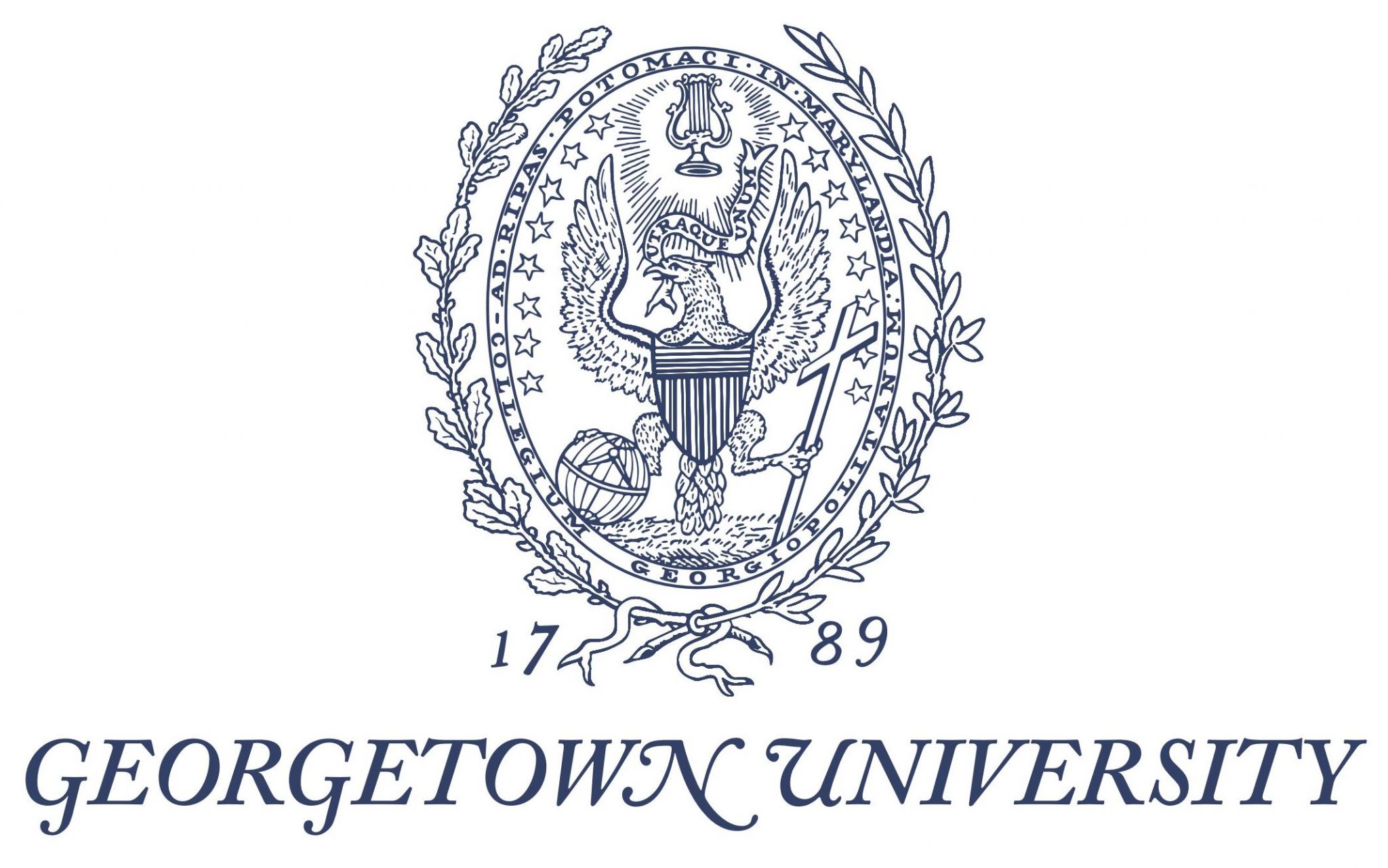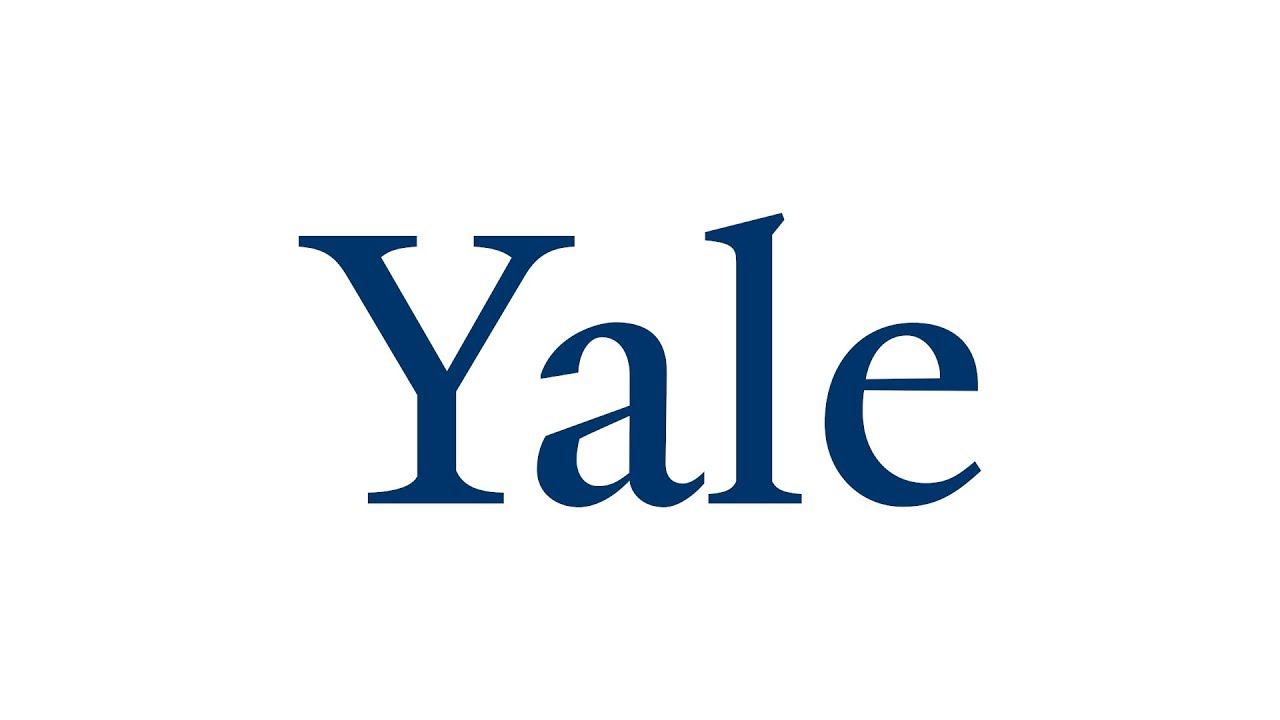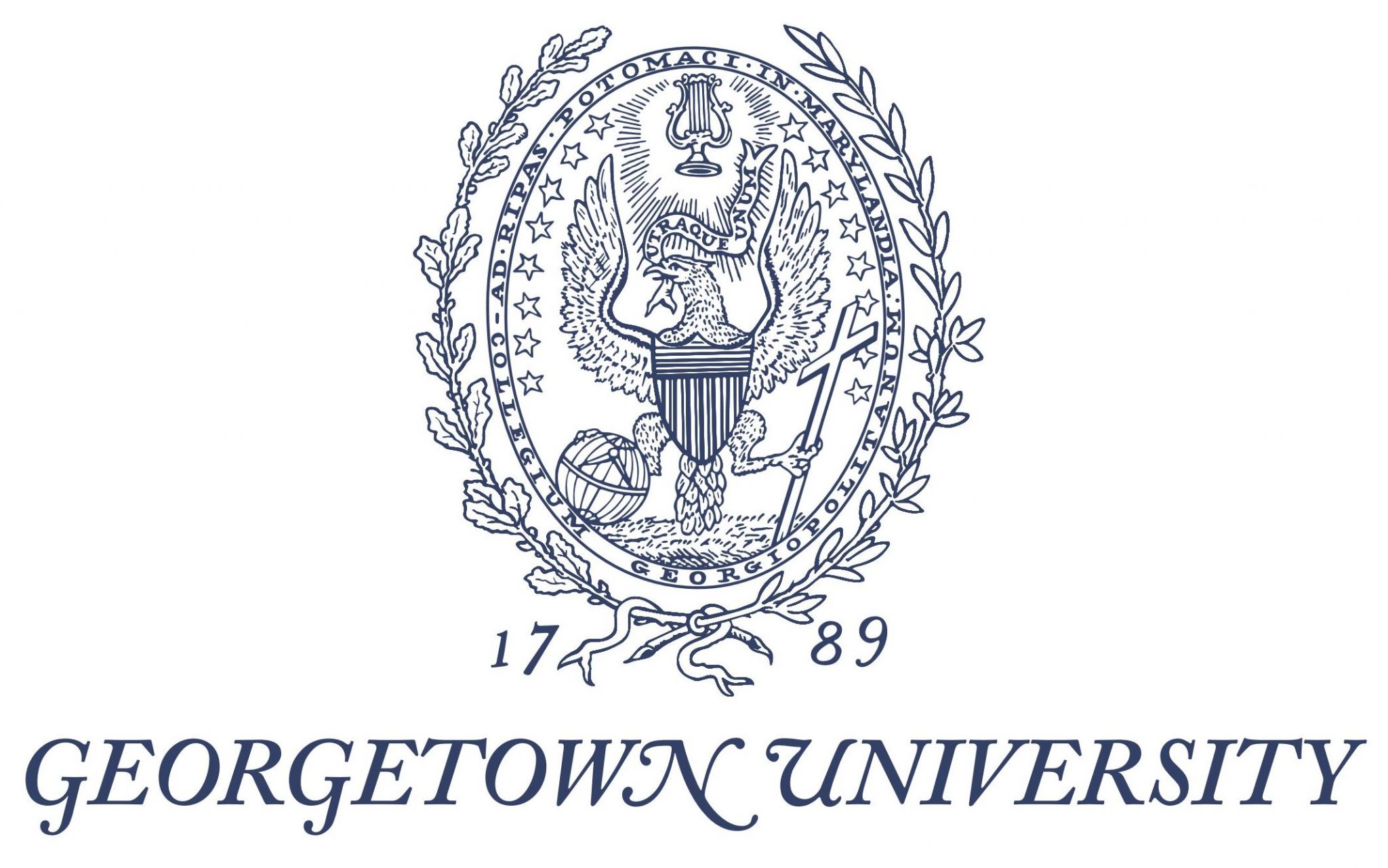 WHAT OUR READERS ARE SAYING
The 5th edition of the text, as expanded and reconfigured, serves as a more comprehensive source where information flows more logically than ever before. I say congratulations, this may well be the best textbook ever written concerning the subject of Real Estate Finance and Investment Analysis.
The text stimulates real analysis, as opposed to just number-crunching. It challenges students to think logically and economically.
The book's straightforward exposition allows one to grasp the challenges facing real estate investors, and provides them with an excellent foundation upon which to build.
The best investment analysis of real estate that I have seen.  The book is comprehensive, clearly written, and the examples presented are relevant.
The book serves as an excellent primer on general real estate concepts and provides in-depth analysis of asset valuation, deal structuring and capital market considerations.
FEATURES, UPDATES AND ADDITIONS
Figures optimized for ease of comprehension
The most current industry data and topic discussion
More Hands-on Excel Financial Modeling Exercises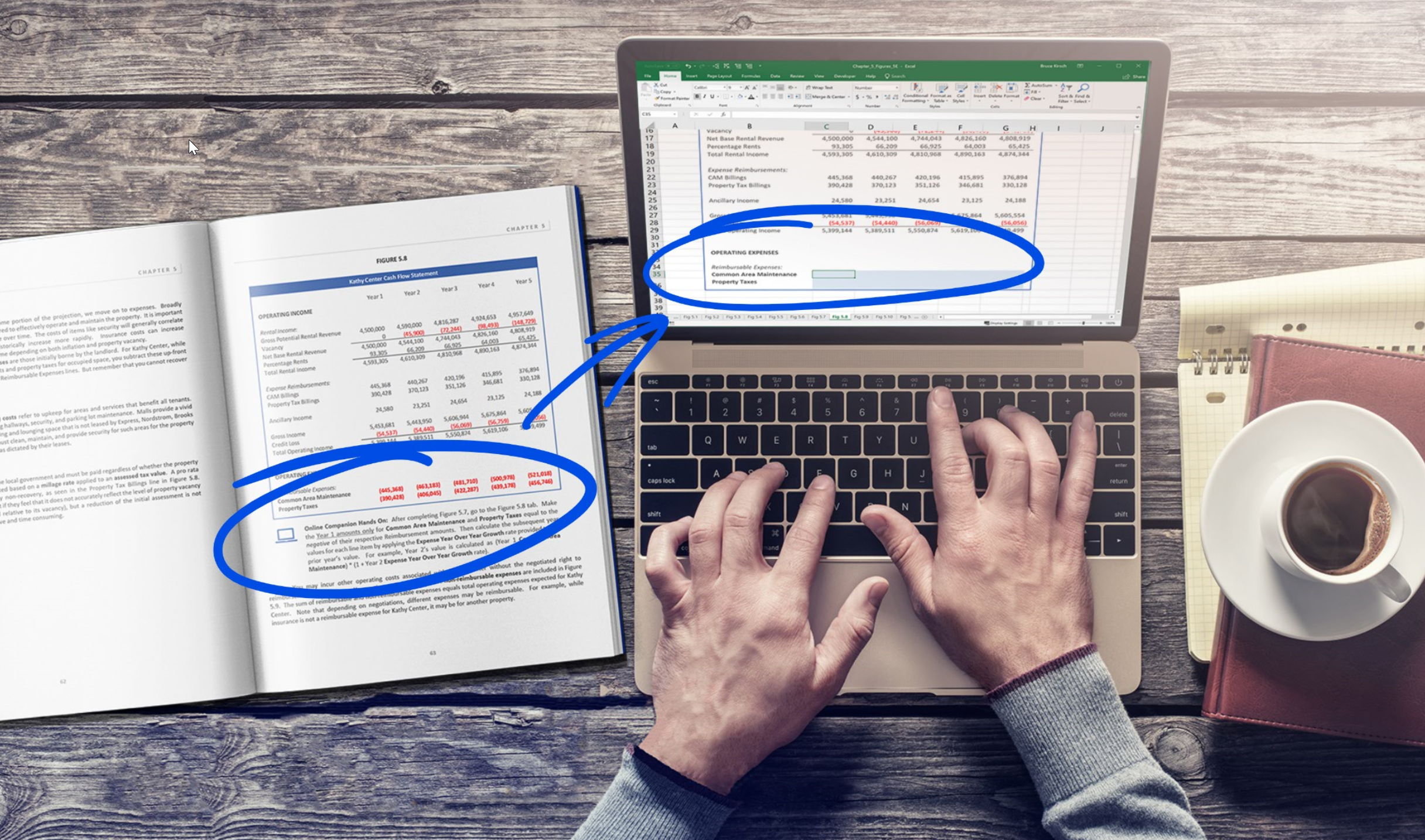 Line-by-line instructions are given for recreating key Figures in the provided framework Excel files.
Adopting faculty receive the solution set files.
International Real Estate Investing
Analyzing Metropolitan Long-Term Growth Patterns
Investment Return Profiles
The Forces Changing The Real Estate Industry Forever
New, Mobile-Friendly Online Companion
29 Searchable Chapter Overviews And Summaries
60 Supplemental Author Audio Interviews
18 sets of Editable Excel Figure Frameworks
Hundreds of Mobile-friendly Flashcards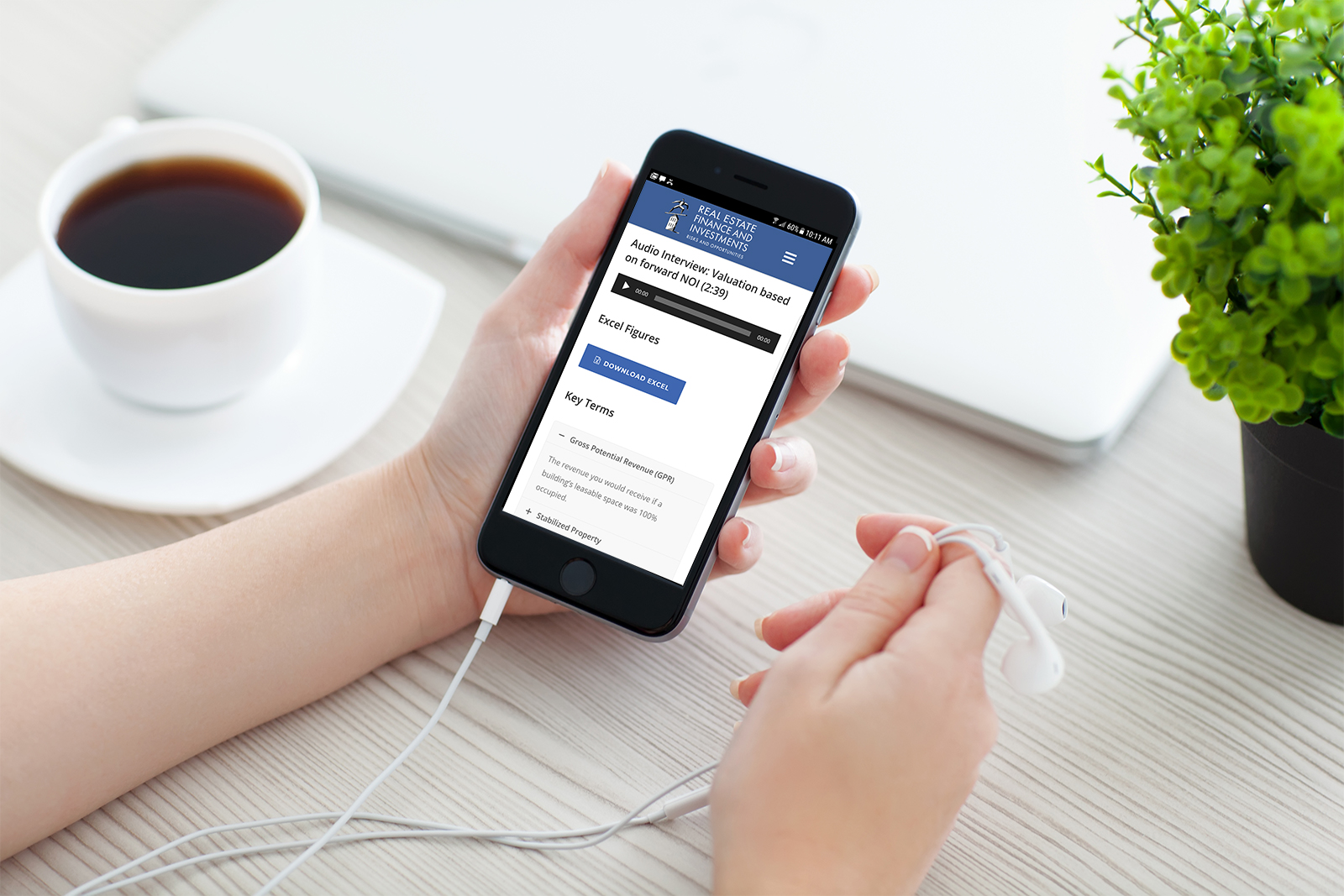 Listen to author audio interviews and review key glossary terms from wherever, whenever.
Sample interview on Chapter 9 topic of cap rate spreads
Based on his Wharton classes, this book reflects Dr. Linneman's frustration with texts that concentrate excessively on theoretical detail and literature, while ignoring important aspects of financial decision making.  This book balances the "real world" aspects of real estate finance without compromising key theoretical underpinnings.  It covers the basic mathematics of real estate finance and investments, while stressing the ambiguity of decision making.
The book is an exploration of the key concepts of real estate finance and investment strategy.  It is not a mere formulaic analysis of numbers designed to give you "the answer" to any and all real estate investment decisions.  Instead, the book is designed to help you understand that there is no singular or simplistic answer to any real estate finance problem.  Rather, real estate finance is fundamentally driven by judgment and experience, with an eye to the numbers.  The goal is to help you evaluate the risks and opportunities of real estate assets and investments, and will hopefully help you embark upon the long and unending road of strengthening your judgment.
The formulas and templates provided in the book are intended to help its reader assemble and organize information. Understanding and mastering the tools included in the book is the beginning of real estate finance. This book focuses on what to do after you have mastered the basic financial tools. Just as knowing how to use a hammer and saw is not the same as building a wonderful building that will last the ages, knowing how to build a financial model and calculating the internal rate of return for a spreadsheet is not the same as making a profitable real estate investment. Judgment comes one mistake at a time.
The book has been adopted by more than 125 colleges and universities, including The Wharton School, The University of Chicago, The University of Michigan, Notre Dame, Columbia, Yale, New York University, University of California – Berkeley, University of California – Los Angeles, Brigham Young, DePaul, Duke, Villanova, Ohio State and many others.  In addition, numerous companies have adopted the book for training and reference for their personnel, including Morgan Stanley, Tishman Speyer, Freddie Mac, Lubert-Adler, Welsh Property Trust, M3 Capital Partners, Stoltz USA, and others.
Use of this book gives one the chance at earning a valued resume credential, REFAI® Certification. Thousands of students and professionals have used the book as part of the rigorous online self study program. You can learn more about REFAI® Certification here.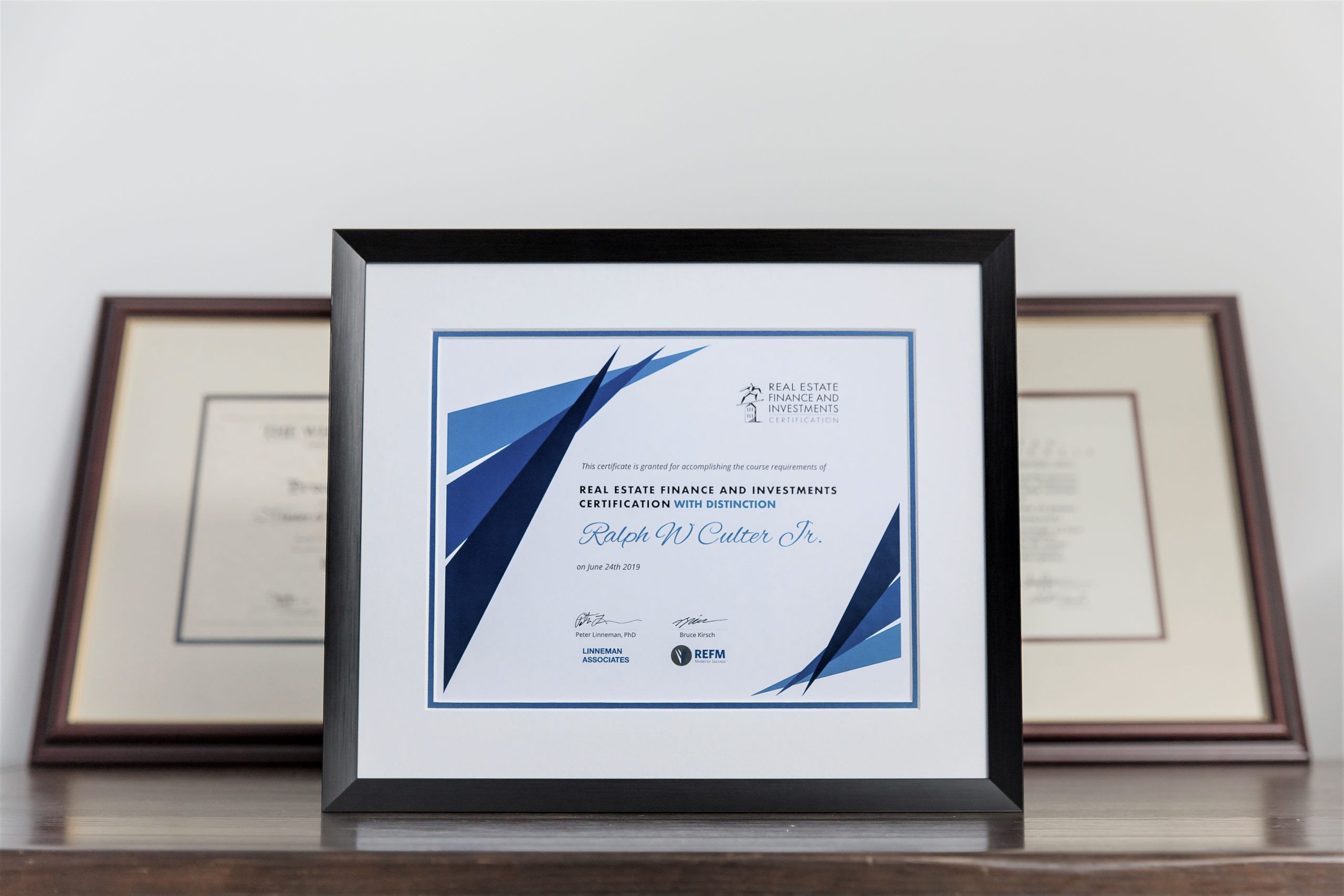 Registration for REFAI® Certification is not included with the textbook, but any previous book purchase amount can be applied towards the REFAI® Certification Registration fee.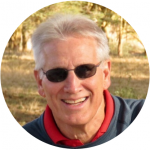 Peter Linneman, PhD
Founder and CEO, Linneman Associates
For over 40 years, Dr. Peter Linneman's unique blend of scholarly rigor and practical business insight has won him accolades from around the world, including PREA's prestigious Graaskamp Award for Real Estate Research, Wharton's Zell-Lurie Real Estate Center's Lifetime Achievement Award, Realty Stock Magazine's Special Achievement Award, being named "One of the 25 Most Influential People in Real Estate" by Realtor Magazine and inclusion in The New York Observer's "100 Most Powerful People in New York Real Estate".
After receiving both his Masters and Doctorate in Economics under the tutelage of Nobel Prize winners Milton Friedman, Gary Becker, George Stigler, Ted Schultz and Jim Heckman, Peter had a distinguished academic career at both The University of Chicago and the  Wharton School of Business at the University of Pennsylvania.  For 35 years, he was a leading member of Wharton's faculty, serving as the Albert Sussman Professor of Real Estate, Finance and Public Policy as well as the Founding Chairman of the Real Estate Department and Director of the prestigious Zell-Lurie Real Estate Center.  During this time, he was co-editor of The Wharton Real Estate Review. In addition, he published over 100 scholarly articles, four editions of the acclaimed book Real Estate Finance and Investments: Risks and Opportunities, and the widely read Linneman Letter quarterly report.
Peter's long and ongoing business career is highlighted by his roles as Founding Principal of Linneman Associates, a leading real estate advisory firm; CEO of American Land Fund; and CEO of KL Realty and AOZA Fund.  For more than 35 years, he has advised leading corporations and served on over 20 public and private boards, including serving as Chairman of Rockefeller Center Properties, where he led the successful restructuring and sale of Rockefeller Center in the mid-1990s.
Although retired from Wharton's faculty, Dr. Linneman continues his commitment to education through his SAM Elimu Foundation educational charity for orphans and children of extreme poverty in rural Kenya. He has been married for over 40 years and is an exercise enthusiast.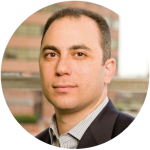 Bruce Kirsch, REFAI®
Founder and CEO, Real Estate Financial Modeling
As the founder of Real Estate Financial Modeling (REFM), Bruce Kirsch has trained thousands of students and professionals around the world in Excel-based projection analysis.  In addition, REFM's self-study products, Excel-based templates and its Valuate® property valuation and investment analysis software are used by more than 250,000 professionals.  Mr. Kirsch's firm has assisted with modeling for the raising of billions of dollars of equity and debt for individual property acquisitions and developments, as well as for major mixed-use projects and private equity funds. Mr. Kirsch has also maintained a blog on real estate financial modeling, Model for Success, authoring more than 500 posts.
Mr. Kirsch began his real estate career at CB Richard Ellis, where he marketed highrise New York City office buildings for re-development in the Midtown Manhattan Investment Properties Institutional Group.  After CBRE, Mr. Kirsch was recruited to lead acquisitions at Metropolis Development Company, and later joined The Clarett Group, a programmatic development partner of Prudential.
While at The Clarett Group, Mr. Kirsch was responsible for making development site recommendations for office, condominium and multi-family properties in the greater Washington, D.C. metropolitan area.  In addition, Mr. Kirsch had significant day-to-day project management responsibilities for the entitlement, financing and marketing of the company's existing D.C.-area development portfolio.
Mr. Kirsch holds an MBA in Real Estate from The Wharton School of the University of Pennsylvania, where he was awarded the Benjamin Franklin Kahn/Washington Real Estate Investment Trust Award for academic excellence.  Prior to Wharton, Mr. Kirsch performed quantitative equity research on the technology sector at The Capital Group Companies.  Mr. Kirsch served as an Adjunct Faculty member in real estate finance at Georgetown University School of Continuing Studies.  Mr. Kirsch graduated with a BA in Communication from Stanford University.